Good News from Flightcase Warehouse. READ ALL ABOUT IT
If, like us you are getting a little bit tired of all the doom and gloom in the news and online, we have some GOOD NEWS for you.
What a change that makes, right?
Like many businesses these past, almost 12 months, we have had to make some difficult decisions, we've had bad months and good months. It's really exciting that we have been able to make a positive step forwards for Flightcase Warehouse this month by welcoming Sam Robinson into the role of Technical Sales Manager.
Sam's knowledge in the flightcase world is second to none, with his experience spanning 33 years, when he took his first job in Packhorse Cases back in 1987 working within his family's business. He started working on the shopfloor and all the way up to Sales Manager in 2003.
Sam has also setup his own business 3D cases and more recently worked at Penn Elcom as Head of UK Sales. It's safe to say he's knows his way around a flightcase.
The relationship between Flightcase Warehouse and Sam goes back a long way when Steve sold Sam some aluminium extrusion many years ago when Sam couldn't get hold of any.
Bringing Sam on board right now is a breath of fresh air for the company, not only is Sam "extremely excited" to be joining the team but Sam our MD is "delighted and proud that Sam has decided to join the Flightcase Warehouse". Sam also had this to say "Sam brings a wealth of knowledge and experience from the industry that will support is on our continued growth plans, and he will form a huge part of our company strategy moving forward".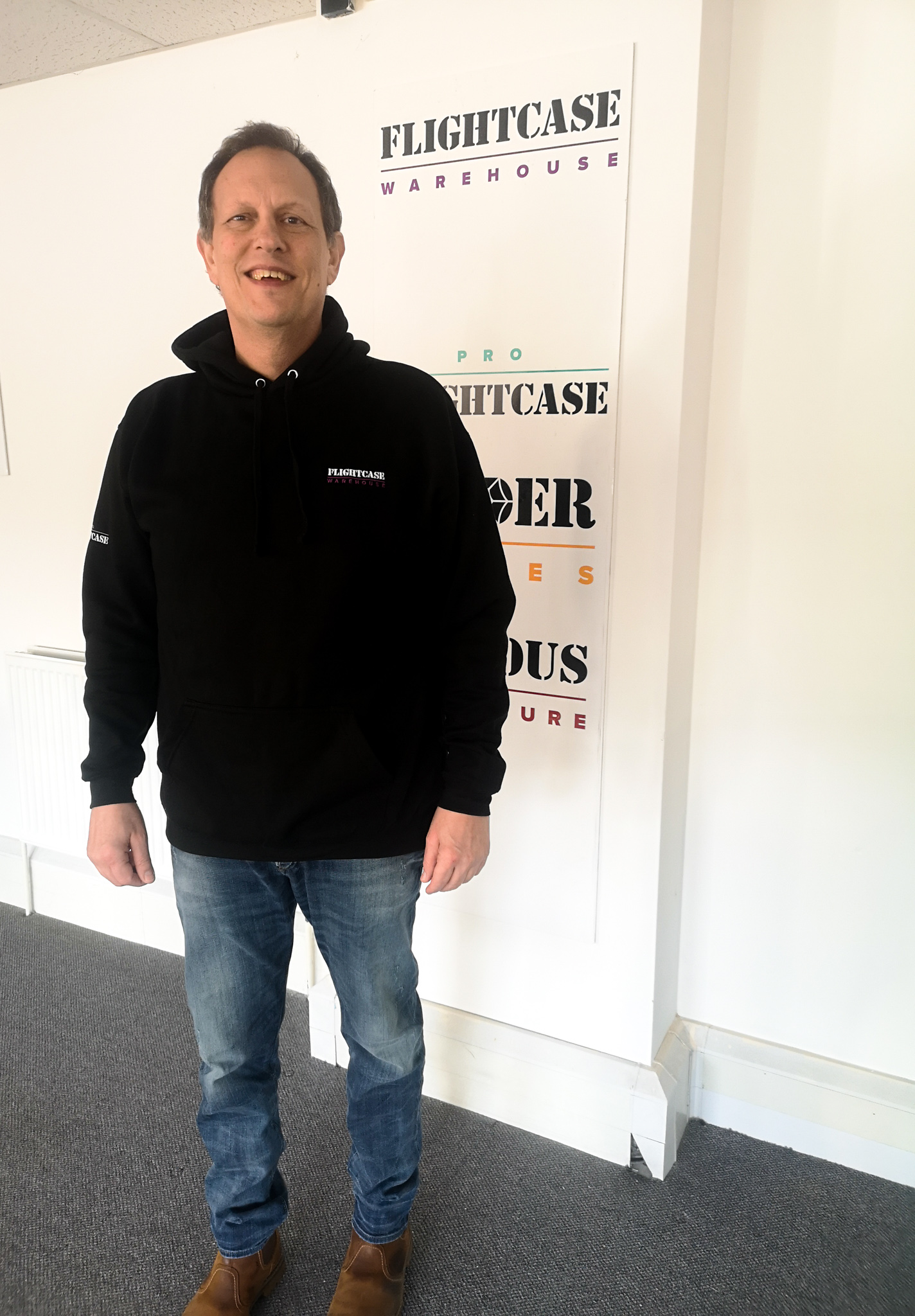 Posted by:
Steve
on February 1
st
, 2021
Tagged with: